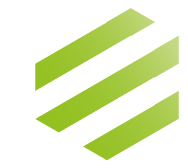 BDTA WORKING GROUP 4 SIMULATION ACROSS BUILDING LIFECYCLES
BDTE's must be oriented not only to a geometrical representation but also include all the functional aspects.  This is especially relevant to fully open the potential offered by the connection with the real twin, thus achieving a closed loop in between real time simulation and monitoring data (Software-in-the-Loop)
A BDT concept should integrate not only detailed 3D geometrical information and data associated to that representation. A functional mathematical model would be an important tool during all phases of the building, incorporating human occupancy, weather and operating conditions of the building.
This will produce new ontologies to be linked with the description of the building, but operational aspects may require real time magnitudes and concepts, used in automation and with existing standards as FMI, Modbus or OPCUA.
Future of buildings is not only a good solution to a design/contractual problem (solved quite well by OpenBIM technologies in modern construction). A building of the future will have a perfect knowledge of its functionality, including energy efficiency but not limited to the building itself. Humans and weather conditions must define how the building responds, in terms of health, comfort and sustainability. BIM and functionality must be linked and integrated, in the same way that IoT or other disciplines.
Mathematical Object-oriented Simulation offers possibilities beyond analytical or conceptual MODEL approach. Observation focusses on individual COMPONENTS, not only a global analytical model, and these components can be connected using mathematical PORTS. These components can be describing any aspect of the building, from simple thermal transfer problems of a wall to complex reactions of gases associated with respiration.
As soon as we have systems of a building made by components and connectors, we can create mathematical models which may be used in all phases of construction: for conceptual and design phase, during commissioning and for real time control during exploitation.
To get this happen it is necessary to develop ready to use components (we call them SIMBOTS at BDTA), standard fluid properties and standardized ports. All these resources may be already available in standard simulation representations as FMI.
These standards are not only important to make it possible but to make it profitable and reliable. Software manufacturers must join forces with equipment fabricators and real time control devices to be able to integrate in economic time all these new technologies. Technology which is proven in aeronautics, space or automotive, but must be adapted to construction scenario.
Who would be interested in participate in this WG?
EU projects in ventilation, health and humans interaction
We will focus on ventilation systems to get support of equipment manufacturers. This means any device connected with a ventilation system, whether generic pipe components or specific home ventilation machines.
EU projects in ventilation, health and humans interaction
Special attention will have calls of the EU Commission regarding improvement in ventilation systems and critical health applications. BDTA full members will be able to participate in these initiatives.
As fruit of BDTA collaboration with CEN, first initiatives on new SIMBOT standards will take place, and implementation of new SRIs simulation-based calculations, certification processes or interaction between physical equipments, simbots and tested performance.